#Best Deal: Just Listed
New Price: A pedido
Maquinas de impressio e equipamentos usados:
Offset plana Maquina
PD Ref: 77086 | Ultima actualizacio: 12-05-2020
Viewed: 1502 times Enquiry's: 71


Latest Enquiry for this machine was from
United States.
Idade: 2009
Tamanho: 105 x 75 cm (41 x 29 inch)
Estado atual: In production
Cores: 5
Imp. Conte: 213 mio
Extra: | Autoplate | Ink Remote Control | Touch-screen Control | Coater | Autosize | Dryer
Revendedor Ref.No: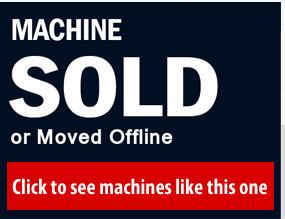 Descricio:
This machine is in excellent shape. Currently, we are using this machine and is in production. This machine will be available for printed test.

Location: USA
Availability: June 2020
SN/MN: FS0011002


213 Million Impressions, Prinect Press Center Console, InPress Control, Wallscreen, Autoplate , Preset Plus Feeder, Preset Plus Delivery X2 (2 Extension Modules), Non-Stop Feeder and Delivery, HyColor Dampening System, DryStar IR Dryer with 3 Slide ins, Weko AP 500 Powder Spray, Anilox Coater with Chamber Doctor Blade, LWE Carousel Coating Roller Storage, Technotrans CombiStar, Auto Roller Wash, Auto Blanket Wash, Auto Impression Cylinder Wash, Water Cooled Peripherals, CleanStar Basic.
Localizado:
America North
Estado atual:
In production
Disponivel:
Immediately