Used Printing Machines and Equipment:
Complete Printshop machine
PD Ref: 72616 | Last updated: 28-08-2019
Viewed: 837 times Enquiry's: 6

Latest Enquiry for this machine was from Nigeria.
Age:
Max.Size:
Current State: In production
Dealer Ref.No: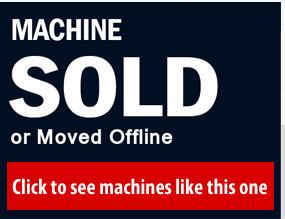 Technical Description:
Complete packaging factory – NEED TO BE MOVED – Package deal.


VEGA Polaris ,2008 – Folder-Gluer – Double wall, Straight line, Lock bottom, Crash lock
NEW "ERO" Gluing system ,4 gluing guns. Barcode reader.

BOBST 20, 1992 – "Baby BOBST" – Size : up to 20cm. Straight line.

Heidelberg Cylinder Dir cutter 56x82cm.
Located:
Middle East
Current State:
In production
Available:
Immediately