Used Printing Machines and Equipment:
Sheetfed offset machine
PD Ref: 69445 | Last updated: 17-04-2019
Viewed: 1062 times Enquiry's: 5


Latest Enquiry for this machine was from Bulgaria.
Age: 2007
Max.Size: 74 x 53 cm (29 x 20 inch)
Current State: In production
Colors: 4
Impress.Count: 192 mio
Extras:
Dealer Ref.No: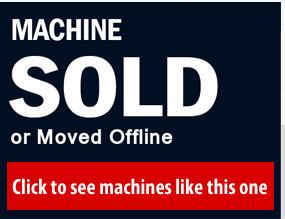 Technical Description:
Man Roland R 504 0B PLV 4/0-2/2
Year: 2007
Impressions: 192.000.000
Premium speed: 18.000 sh/hr.
Roland Deltamatic dampening with Technotrans combi cooling unit for ink and water Combicontrol PPL power plate loading,
automatic ink,
blanket and impression cylinder washing device,
Perfecting 4/0-2/2,
Premium inking,
Premium Format Change,
Colorpilot,
Quickchange coater with kammerrakel system,
extended delivery,
IR dryer Roland Seccomatic.
Located:
Europe Eastern
Current State:
In production
Available:
Immediately