Used Printing Machines and Equipment:
Sheetfed offset machine
PD Ref: 62016 | Last updated: 03-10-2018
Viewed: 1305 times Enquiry's: 24

Age: 2007
Max.Size: 105 x 75 cm (41 x 29 inch)
Current State: In production
Colors: 5
Impress.Count: 57 mio
Extras:
Dealer Ref.No: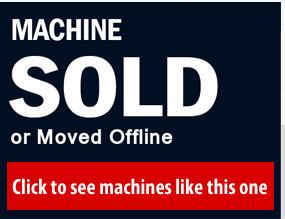 Technical Description:
Brand Heidelberg
Model CD 102-5 LX (UV)
Year of man. 2007
Size 75 x 105 cm
Imprs. 57,9 mio ONLY !!!
Equipment
CP 2000 Center
Autoplate
Ink temperature control
Technotrans CombiStar, CAN, with Alcosmart, Air cooled
Preset Plus feeder
Preset Plus delivery
Non-stop in delivery
Air transfer system
Prepared for UV interdeck between all units
2 x Interdeck UV dryers
Ink roller washers
Blanket cylinder washers
Impression cylinder washers
Tower coater with chambered doctor blade system
DryStar combination 3000 - air cooled , 75 KW
Grafix Exatronic Duo Plus, CAN, powder sprayer

Available: October 2018
In production, test possible
Location East Europe .
Located:
Europe Eastern
Current State:
In production
Available:
Immediately