Used Printing Machines and Equipment:
Paper guillotines machine
PD Ref: 48650 | Last updated: 07-08-2017
Viewed: 2872 times Requests: 34

Age: 1998
Max.Size: 115 x 115 cm (45 x 45 inch)
Current State: Under power
Dealer Ref.No: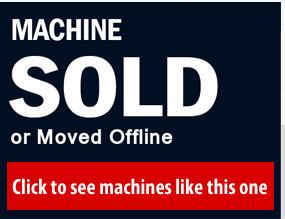 Technical Description:
Polar 115 E Cutting machine with colorful monitor ,1998
With air tables, two knives.
Condition: very good.
Special price: F.O.B. US,000.- (for quick deal)
Attached please find some photos .

Delivery : June, 2017.
If you need any further information, please
advise.

Attached please fine some photos for your
reference.

We look forward to hearing from you soon.
Located:
Asia
Current State:
Under power
Available:
Immediately